Perma-Fix, Arrowhead Contracting, and Envirocon Give Back to the Cove Community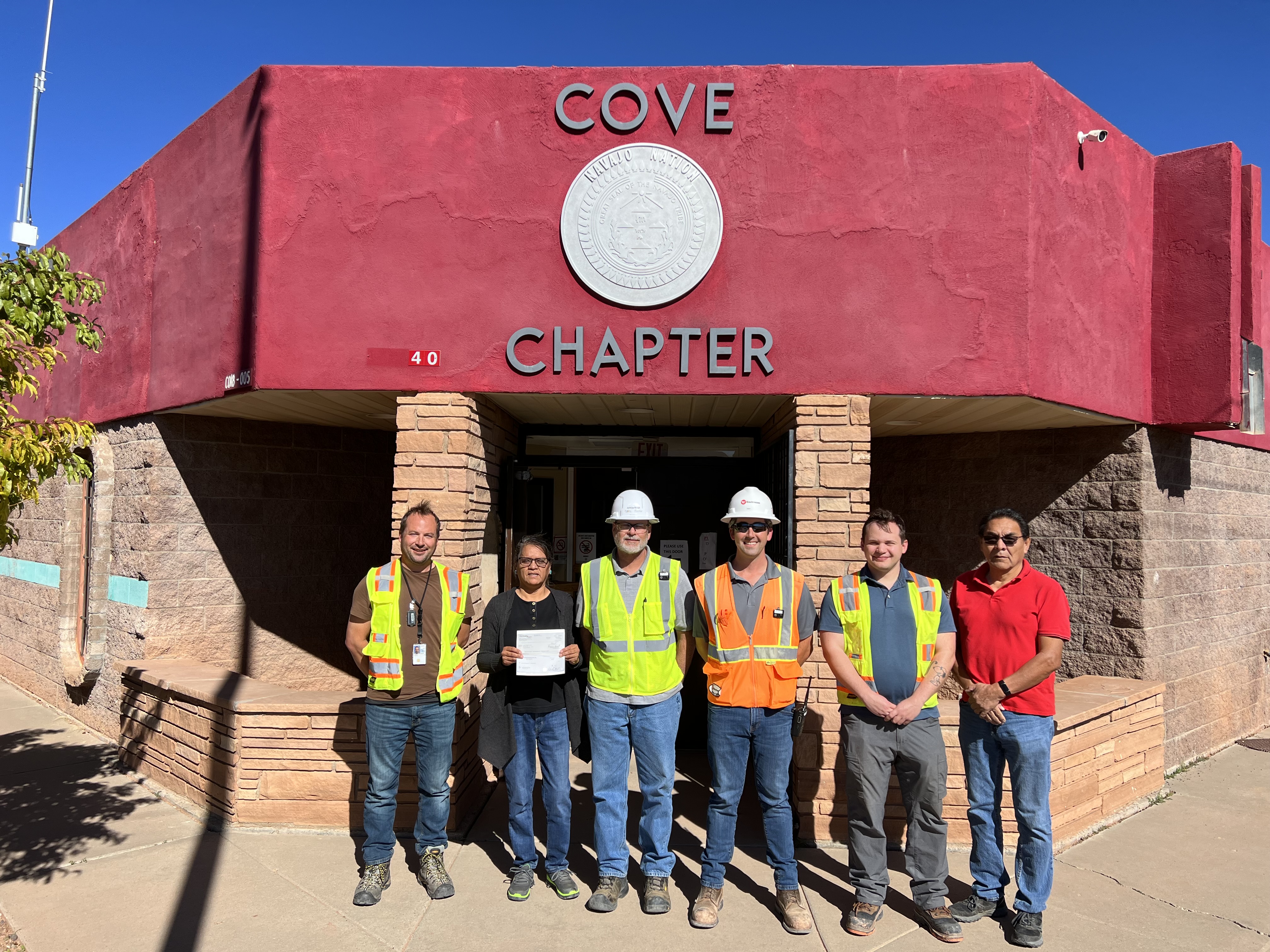 Perma-Fix Environmental Services, along with Arrowhead Contracting, Inc. and Envirocon, was proud to present a donation of $17,500 to the Navajo Nation Cove Chapter. This donation helps to purchase and stock firewood for the elders of the community and support programs for veterans.
Arrowhead Contracting, Inc. (prime contractor), Envirocon, and Perma-Fix (both subcontractors) are partners on the Abandoned Uranium Mines and Cove Transfer Station Time Critical Removal Action Projects for the EPA, cleaning up legacy uranium waste in Cove, Arizona. The Navajo Nation Cove Chapter represents the community where these projects take place. The Chapter's vision is for Cove to "be recognized as a safe and desirable community that preserves its uniqueness and special qualities consistent with our Navajo way of life." Perma-fix is excited to have the opportunity to further this vision and give back to this wonderful community.
---